Oakland's Chris Young thought he had won the game for the Athletics with a walk-off home run. Robbie Grossman denied Young the mosh pit at home plate.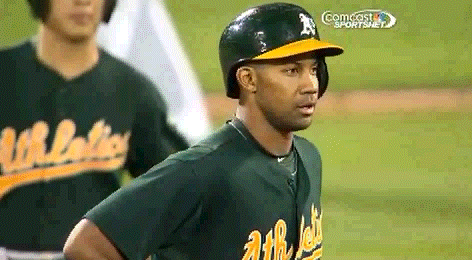 "He asked me to show him the ball when I got to second base," Grossman said. "I just showed him the ball."
Damn right Groosman did.
Here's more with Grossman and
Carlos Corporan whose RBI double in the 11th won it for the Houston Astros 2-1